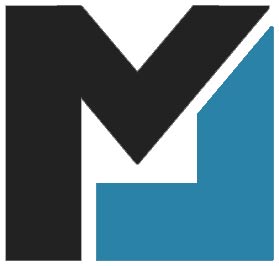 Intellectual Property
Trade Secrets
Plaintiff employer sues former employee and competitor company asserting violation of federal Computer Fraud and Abuse Act, unfair competition and common law claims over alleged hacking of plaintiff's confidential data base.
Plaintiff food brokerage business alleges misappropriation of trade secrets and unfair competition against former senior executive and competing brokerage business following executive's departure from plaintiff and subsequent hiring of multiple former employees of plaintiff.
Plaintiff nationwide rental company files multiple actions in federal and different state court courts against internet-based start-up business developing alternative business model, alleging misappropriation of trade secrets and violation of restrictive covenants by employees departing plaintiff for defendant; antitrust and state unfair competition cross-claims allege effort to impose anticompetitive restraints on employee mobility.
Plaintiff event promoter alleges misappropriation and misuse of trade secret information, along with breach of contract and quantum merit against international media company following termination of business relationship between plaintiff and defendant.
Plaintiff insurance broker claims trade secret misappropriation under federal and California law against former employee and independent contractor sales representatives following termination by Plaintiff. Defendants cross-claims for alleged non-payment of sales commissions.
Plaintiff purchaser of social media marketing company alleges misappropriation of trade secrets against competing bidder for acquired company, claiming violation of non-disclosure agreement and conversion of confidential client information.
Plaintiff insurer sues former sales employee and competing insurance broker alleging former employee misappropriated and misused confidential pricing and customer information. Plaintiff claims federal and state law trade secret misappropriation, conversion, breach of fiduciary duty and unfair competition.
Unfair competition, fraud and theft of trade secrets action by staffing agency against competing staffing agency alleged to have misappropriated trade secrets, hired away key employees and interfered with plaintiffs' contractual relationships.
Unfair competition, fraud and intentional interference action filed by distributor of stone and quarry products against competing distributor, alleging that defendants conspired with plaintiff's employee to misappropriate trade secrets and otherwise damage plaintiff's business to benefit defendant.
Patent
Plaintiff – worldwide manufacturer and reseller – alleges that defendant online retailer sold products infringing multiple patents registered to plaintiff. Defendant retailer cross-claims against third party importer / reseller for implied and equitable indemnity.
Special Master appointment: In a patent infringement action involving assertions of unclean hands against the patent holder plaintiff, Mr. LeHocky was appointed to determine the relevance and admissibility of discovery material and render recommendations for the further handling of those issues.
Plaintiff manufacturer of equipment conducting semiconductor failure analysis alleges that competing manufacturer infringes plaintiff's patent on testing equipment.
Plaintiff non-practicing entity alleges that defendant willfully infringed two of plaintiff's patents involving network communication devices; defendant denies infringement as well as actually practicing the invention as claimed.
Patent infringement action alleging defendant willfully infringed plaintiff's patented technology to improve processing speed after defendant sought its own patents on allegedly similar technology, while defendant denies ever implementing the subject technology in its devices.
Patent infringement action alleging direct, indirect and induced infringement filed by technology provider against defendant manufacturer of software, cloud services, tablets, smartphones and gaming consoles, involving apparatus for live streaming of video.
Patent infringement against over twelve defendant retailers alleging that defendants' e-commerce websites infringe plaintiff's patent covering system to search terms via category descriptions.
Action alleging willful infringement of multiple patents involving audio / visual Internet-facilitated conferencing through SSL / TLS protocols.
Patent infringement action by manufacturer and university plaintiffs against nationwide online retailer alleging infringement of eight patents covering light emitting diode technology
Patent infringement action alleging that defendant manufacturer intentionally copied and infringed plaintiff's patented design on fishing tackle equipment.
Patent infringement action and cross-action contesting the validity of multiple patents between competing manufacturers / retailers of high-end recreational sports equipment.
Patent infringement complaint alleging that multiple patents developed and owned by plaintiff were infringed by defendant – a worldwide developer / seller of consumer electronic products. Underlying patent claims involved mobile devices and innovations in the field of augmented reality.
Patent infringement action claiming direct, indirect and induced infringement, filed by technology and software company against defendant developer manufacturer of software, cloud services, tablets, smartphones and gaming consoles. Action involved method and apparatus for live streaming of video over the Internet.
Patent, trademark and copyright infringement action alleging that defendants had produced and sold counterfeit versions of plaintiff's smartphone device products.
Patent and trademark infringement action alleging misappropriation and infringement of plaintiff's intellectual property underlying performance motion capture technology.
Patent and trade dress infringement action alleging that defendants infringed plaintiff's design patent and trade dress applicable to toy products sold internationally.
Multiple consolidated patent infringement actions by against various manufacturers or resellers of light emitting diode (LED) lightbulbs with epitaxial film grown on substrates, which allegedly infringe plaintiff's patent.
Right of Publicity
Right of publicity and trademark infringement action on behalf of individual – successful plaintiff in high-profile personal injury jury verdict against manufacturer of pesticide product – against law firm using plaintiff's name and image without consent on defendant's website to solicit clients.
Right of publicity and trademark infringement action by individual and corporation against worldwide developer of computer gaming equipment, alleging misappropriation and misuse of plaintiffs' name in defendant's video games.
Trademark
Plaintiff owners of a defunct football league sue a national broadcasting network and organizers of new sports league using the same name, logos, team names and logos from plaintiffs' league, alleging trademark infringement and related Lanham Act claims
Plaintiff owner of registered trademark on nationwide consumer product delivery service alleges trademark infringement and unfair competition claims against direct competitor over it's purchase and use of plaintiff's name on Google search engine in order to misdirect plaintiff's customers to defendant. Plaintiff alleges actual confusion and damage to its reputation and sales.
Plaintiff – a national telephone software provider -- alleges software piracy, federal trademark infringement and counterfeiting, direct and indirect copyright infringement, and violation of the Digital Millenium Copyright Act against defendant distributors and resellers of software licenses claimed to be stolen from plaintiff.
Plaintiff start-up company developing technology platform for mental health care alleges that competing venture copied and infringed plaintiff's trade dress in website and digital marketing campaign.
Plaintiff international manufacturer / seller of video game consoles alleges trademark infringement against competing game console manufacturer / seller, claiming that defendant's registered trademark is confusingly similar to and infringes plaintiff's registered trademark. Plaintiff also seeks cancellation of defendant's registered mark.
Plaintiff owner of registered trademark alleges willful infringement by defendant competitor over ten-year period; defendant denies infringement, claims trademark invalid and asserts laches and statute of limitations.
Trademark Trial and Appeal Board (TTAB) proceeding challenging application for trademark registration commenced by opposer entity – holder of various registered marks -- alleging that applicant's proposed marks are confusingly similar and will damage opposer entity's reputation and business.
Trademark infringement action by registered mark owner against defendant company, alleging that defendant continues to use confusingly similar mark following USPTO's refusal to register defendant's proposed trademark because of a likelihood of confusion with plaintiff's registered mark.
Trademark and trade dress infringement, unfair competition, injunctive relief and damages action by designer / manufacturer of apparel products against plaintiff's co-founder based upon defendant's sales of allegedly infringing products.
Trademark infringement and unfair competition claims by environmental organization against celebrity musical performer and production company over defendants' use of same name over multi-year period.
Trademark infringement, unfair competition injunctive relief and damages action by international auto manufacturer alleging illegal United States sales of grey market parts by defendant.
Trademark infringement action by owner / manufacturer of health-related food products against competing health food product manufacturer / distributor over allegedly confusingly similar marks.
Plaintiff – a worldwide luxury brand retailer – sued various Bay Area retailers alleging trademark infringement, counterfeiting and false designation of origin based upon defendant retailers' sale of alleged "knock-off" products.
Declaratory relief action seeking non-infringement determination by Internet-based media company against advertising agency seeking to block use of allegedly confusingly similar name.
Plaintiff water dispensing company sued defendant – a distributor of ice to retailers – alleging trademark infringement, trademark dilution, unfair competition and deceptive trade practices. Defendant counterclaims for declaratory relief and for cancellation of plaintiff's trademark registration.
Trademark infringement, unfair competition, false advertising and trademark dilution action by plaintiff / acquirer of specific trademarks and trade names against defendant, following defendant / competitor's alleged effort to register plaintiff's marks.
Trademark infringement and unfair competition claims by plaintiff benevolent association against alleged splinter-group association, alleging wrongful registration of similar marks and dilution of plaintiff's marks.
Trademark infringement and breach of non-compete contract action against seller of specific trademarks, triggered by seller's post-sale use of marks under Fair Use doctrine.
Trademark infringement, dilution, unfair competition, and false designation of origin action by plaintiff entrepreneur claiming ownership of multiple famous trademarks allegedly abandoned by defendant national retail chain.
Copyright
Copyright infringement, Right of Publicity and False Designation of Origin claims by plaintiff instructor and author against former business partner who cross-claims for copyright infringement and declaration of joint authorship and ownership of underling works.
Copyright and trademark infringement action by software developer against defendant reseller, based upon defendant's sale of OEM, academic or educational versions of plaintiff's software while allegedly misrepresenting those products as "full version" products.
Copyright infringement / breach of contract action by software developer alleging that defendant breached enterprise software license agreement, concealed alleged breach, and willfully infringed plaintiff's copyrights.
BUSINESS / COMMERCIAL
Antitrust / Unfair Competition
Unfair business practices action against company alleged to have misrepresented services provided to plaintiff through intermediary.
Unfair competition, fraud and theft of trade secrets action by staffing agency against competing staffing agency alleged to have misappropriated trade secrets, hired away key employees and interfered with plaintiffs' contractual relationships.
Unfair competition, fraud and intentional interference action filed by distributor of stone and quarry products against competing distributor, alleging that defendants conspired with plaintiff's employee to misappropriate trade secrets and otherwise damage plaintiff's business to benefit defendant.
Business / Contractual
Following an extended bidding process, the State of California made preliminary awards of new Medi-Cal managed care provider contracts. Thereafter, several providers sued each other and the State alleging defects in the bid process and purported misrepresentations by other providers, whereupon Mr. LeHocky was retained to mediate all disputes. Through a series of separate but parallel mediation proceedings, all legal actions were resolved in full and new multi-year provider agreements were negotiated and finalized.
Breach of contract / quantum meruit claims by advertising and media services company against international product seller following seller's rejection of social media campaign and plaintiff's refusal to provide performance data.
Breach of employment agreement and misrepresentation claims by start up executive against employer following refusal of employer to permit executive to exercise options at strike price set in stock plan agreement.
Breach of asset purchase agreement, trademark infringement and unfair competition claims by purchaser of business against seller alleged to have reneged on agreement's term, including continuing use of trademark following sale of all intellectual property to purchaser.
Breach of contract and False Claims Act action by regional governmental entity against technology provider, based upon alleged failure of provider to provide operable software needed to ensure entity's compliance with California Health & Safety Code requirements.
Breach of contract, fraud and conversion claims by plaintiff journal editor alleging that defendant publisher concealed and failed to pay royalties for decades, and also claiming that plaintiff and defendants were joint venturers in development of journal, entitling plaintiff to disgorgement of defendant's profits.
Breach of contract, interference with prospective advantage and statutory unfair competition action by technology service provider against customer alleged to have poached key project leader in violation of non-solicitation agreement.
Breach of contract and equitable indemnity claim by government entity against technology service provider alleging that provider failed to provide insurance coverage and defense, arising from third party patent and copyright infringement action against government entity.
Partnership dissolution dispute following death of business co-founder, alleging accounting irregularities, misuse of partnership assets, and failure to timely dissolve or properly value business.
Breach of contract and misrepresentation claims arising out of agreement between technology service and crowd-sourcing provider and customer involving alleged failure to perform and cross-claims for payment.
Breach of contract, fraud and fraudulent concealment claims by regional hospital against national service provider
Breach of professional services agreement claims combined with cross-claims for malpractice between accountant and former client
Breach of contract claims against Bay Area school district by private educational organization alleging non-performance and related business torts; cross-claims also alleged contractual breaches, allegedly excusing defendant's non-performance.
Interpleader action involving three party dispute over ownership of unique and historically significant property stolen decades ago and subsequently obtained and claimed by adverse party.
Breach of contract action by US Small Business Administration against foreign and domestic partnership over failure to make capital contributions and alleged justifications for not doing so. Mediation conducted in person and via Skype with multiple international parties in three different countries.
Breach of contract action by manufacturer of wind turbine generator against purchaser for alleged failure to perform, with cross-action alleging failure of defendant to deliver turbine meeting disputed performance standards.
Breach of contract action by CFO of public employee union alleging executive terminated without cause in violation of employment agreement.
Consumer Class Action
Certified class of over 400,000 consumers allege unlawful recording and eavesdropping of one-sided telephone communications in violation of California's Invasion of Privacy Act (CIPA) (Penal Code § 630, et seq.) against internet-based business that publishes crowd-sourced reviews. Following Court of Appeals decision that one-way communications recorded without notice and consent may violate CIPA, and subsequent class certification, Mr. LeHocky mediated a global settlement of all claims.
Lanham Act statutory claims (false designation of origin, false advertising, unfair competition) asserted on behalf of purported class of coffee growers against multiple national retailers and competing producers of coffee products, alleging defendants misrepresented content and origin of products.
Unfair business practices statutory claims, data privacy and breach of contract claims asserted on behalf of purported class of consumers and owners of digital devices utilizing defendant's operating system and related applications.
Data privacy and unfair business practices claims asserted on behalf of purported class of consumer / customers of defendant international clothing chain, alleging breaches stemming from data breach and disclosure of customer information.
Fraud / Misrepresentation
Plaintiff investors in partnership developing senior assisted living facility alleged fraud, misrepresentation, breach of fiduciary duties and other claims against general partner and promoters of development following sale of facility to third party.
Plaintiff investment funds allege that defendant breached terms of stock purchase agreement through claimed sham transaction with third party to avoid sale to plaintiffs. Defendant cross-claims for rescission based upon alleged false statements to induce stock purchase agreement.
Federal False Claims Act, fraud and breach of contract claims against biotech start-up company, alleging that company misled government and private investors as to the development of the underlying technology and use of funding resources.
Fraud and misrepresentation, breach of contract and defamation by seller of patented renewable energy technology against purchaser, alleging that seller acquired seller's assets in order to suppress seller's technology in favor of competing technology.
Plaintiff editor asserts fraud, joint venture and breach of contract claims against publisher, alleging publisher failed to pay royalty income and concealed underpayments for decades.
Federal False Claims Act action against regional hospital and medical testing company allegedly charging for unneeded medical tests
Fraud and misrepresentation action filed by founder of social media start-up against defendants who allegedly contracted to purchase plaintiff's shares in start-up then reneged on such contract, triggering multi-million dollar loss for plaintiff.
Fraudulent transfer / successor liability action by international medical products supplier alleging fraudulent transfer of business assets to third party acquirer.
Intentional Interference
Plaintiff, former board member of start up company, alleges intentional interference with contractual relations against venture capital firm and its managing partner following plaintiff's removal from start up's board of directors.
Unfair competition, fraud and intentional interference action filed by distributor of stone and quarry products against competing distributor, alleging that defendants conspired with plaintiff's employee to misappropriate trade secrets and otherwise damage plaintiff's business to benefit defendant.
Intentional interference, breach of contract, non-compete and trade secrecy agreement action by manufacturer against former employee who left plaintiff to work for competitor
Insurance Coverage
After Lanham Act consumer class action defendant company tenders defense to its carrier who denies coverage or a defense, defendant files bankruptcy petition allegedly caused by carrier's denial. Mr. LeHocky then mediated a global settlement of underlying consumer class action as well as dispute between defendant and its carrier.
Plaintiff entity, insured under a cyber-extortion policy, alleges breach of its insurance agreements by two excess carriers who refuse to reimburse plaintiff for ransomware payments, related investigation and legal expenses, and lost revenue precipitated by the cyberextortion event. Excess carriers deny any duty to reimburse because plaintiff did not secure excess carriers' consent before making the ransomware payment.
Subrogation action: Plaintiff insurer, following payment of insured commercial property owner's fire loss claim, seeks reimbursement against insured's tenants triggered by tenants' unauthorized subletting of underlying property and fire allegedly precipitated by subtenant's construction and operation of marijuana growing facility within premises.
Subrogation, indemnification, breach of contract and related disputes among insureds and insurers arising from major fire destroying multiple businesses and housing units in San Francisco.
Plaintiff insurer – assignee of insured's claim – alleged bad faith denial of defense and indemnity of insured by defendant insurer, who asserted exclusion from coverage as to underlying trigger event.
Breach of contract, indemnification, subrogation and related coverage dispute among public utility and its contracting parties arising out of major California wildfire.
Coverage dispute stemming from resolution of patent, trademark and copyright action following pre-trial summary judgment and subsequent jury trial determinations.
Coverage dispute arising from federal false advertising, trademark infringement and counterfeiting action.
Employment
Class Action / PAGA
PAGA action brought on behalf of removal drivers working for funeral services company. Claims include alleged failures to (a) compensate for on-call hours, (b) reimburse for business expenses, (c) provide meal and rest breaks, etc.
Wage and hour class action on behalf of current and former non-exempt, hourly paid employees of defendant supermarket chain, alleging unpaid overtime, meal and rest break violations, failure to reimburse for business expenses, and related PAGA claims.
Putative class action on behalf of food preparation and delivery employees against corporate catering service business, alleging failure to pay overtime, failure to pay for missed meal and rest breaks, wage statement violations and related PAGA claims.
Putative class action and PAGA claims against defendant employer based upon alleged misclassification of plaintiff and co-workers as independent contractors. Plaintiffs seek PAGA penalties, unpaid overtime and meal and rest break penalties and contributions for Social Security and Medicare benefits.
Proposed class action by plaintiff truck drivers against employer trucking / delivery company alleging wage and hour, meal break and rest break violations and related PAGA claims against employer entity as well as successor liability following asset purchase transaction excluding employee liabilities.
Suitable seating / PAGA class action: Plaintiff retail location workers allege defendant retailer failed to provide suitable seating at retailer's locations throughout California, triggering PAGA penalties, attorneys' fees and costs.
Wage and hour class action: Plaintiff hotel workers allege failure to pay overtime wages or minimum wages, failure to provide compliant meal and rest periods, failure to furnish accurate wage statements, unfair competition and PAGA violations against defendant hotel owner.
Discrimination
Plaintiffs – five current or former senior female career prosecutors for California county – assert gender and age discrimination against county and its sitting district attorney, claiming they were demoted or denied career opportunities in favor of younger and / or less qualified male prosecutors.
Former partner of national law firm alleges breaches of fiduciary duties against law firm and managing partners triggered by firm's expulsion of partner following partner's claims of gender discrimination and violation of ethical and professional standards at firm.
Plaintiff alleges age discrimination and wrongful termination after complaining of defendant employer's pattern of rejecting job applicants over 40 years old and other alleged violations of California labor laws.
Plaintiff employee alleges disability discrimination, retaliation, constructive discharge and intentional infliction of emotional distress following plaintiff's complaints of negligent care of patients by defendant hospital / employer.
Plaintiff alleges race and religious discrimination, retaliation and various wage claims following defendant employer's reduction in force eliminating plaintiff's position, and then subsequently failing to rehire plaintiff when employer hired back several employees.
Disability discrimination, Wrongful termination in violation of public policy, and Retaliation in violation of FEHA claims by employee alleging that employer terminated her due to her disability, rather than as part of reduction in force layoff of more than a dozen other employees.
Disability discrimination, Failure to provide reasonable accommodation, Retaliation and Wrongful termination in violation of public policy, and Negligent infliction of emotional distress claims by employee alleging being denied accommodation, then retaliated against and terminated by retailer defendant.
Disability discrimination lawsuit alleging plaintiff wrongfully terminated while on doctor-ordered leave of absence for psychiatric disability, along with claims for failure to reasonably accommodate or enter into interactive process, retaliation for seeking protective leave, and termination in violation of public policy.
Racial discrimination, defamation, wrongful termination and retaliation action by employee alleging that employer fired employee for complaining of co-worker's use of racial epithets.
Discrimination, harassment, retaliation and wrongful termination suit by employee claiming sexual orientation and disability discrimination against medical practice employer.
Federal Title VII civil rights race discrimination and retaliation action against nationwide healthcare service provider, asserting a series of racially motivated adverse actions against plaintiff.
Single plaintiff California FEHA and ERISA action against Bay Area governmental agency alleging race and age discrimination, retaliation, constitutional violations and physical assault of plaintiff employee.
Age discrimination action filed by the EEOC on behalf of multiple claimants alleging that Bay Area municipality failed to hire claimants on the basis of their age in violation of the ADEA.
Age discrimination and whistleblower action claiming that defendant employer targeted plaintiff for termination based upon his age and complaints of alleged illegal activity.
Disability discrimination / wrongful termination claims under FMLA, FEHA and CFRA alleging that employee was denied medical leave, then fired, after reporting illness.
National origin harassment and retaliation action by the EEOC claiming that defendant bakery verbally abused employee with racial and ethnic epithets, wrongfully discharged her and then retaliated against her by filing a defamation lawsuit against the employee.
Labor Code
Plaintiff alleges intentional misrepresentation by defendant employer as to role and responsibilities of position accepted by plaintiff, triggering double damages under CA Labor Code Section 970. Plaintiff also alleges wrongful termination in retaliation for plaintiff's alleged complaints of billing fraud and safety violations.
Multi-plaintiff action claiming multiple CA Labor Code violations, alleging that defendant employer failed to pay minimum wage, failed to pay overtime or provide required meal and rest breaks, failed to pay earned wages upon termination, and failed to reimburse employees for work-related expenditures.
Plaintiff, outside sales representative for nationwide software company, alleges misclassification, failure to pay overtime and wrongful termination under federal and state laws.
Plaintiffs, employees of defendant shipping company, allege violations of California Labor Code and wrongful termination in violation of public policy based upon defendant's suspension of plaintiffs pending resolution of citations.
Wrongful Termination
Whistleblower retaliation (CA Labor Code), wrongful termination in violation of public policy, negligent hiring and retention, and unlawful business practices claim by employee terminated following disclosure of alleged misuse of corporate assets by executive.
Plaintiff residential care worker alleges wrongful termination, retaliation, gender and disability discrimination, failure to accommodate and wage and hour violations against residential care company / employer following investigation of harassment complaints against plaintiff by co-worker.
Multiple plaintiff action claiming plaintiffs wrongfully terminated, constructively terminated and retaliated against by defendant employer following plaintiffs' complaints after having witnessed alleged sexual harassment of co-worker by senior manager.
Whistleblower retaliation (CA Labor Code), FEHA retaliation (CA Government Code), Statutory retaliation, Wrongful discharge in violation of public policy, Statutory misrepresentation and Breach of contract claims by employee alleging that employer terminated him after employee raised health and safety code violations and after employee claimed workers compensation benefits.
Sexual harassment, wrongful termination and retaliation claims by employee allegedly terminated following her rejection of sexual advances by her manager.
Multi-plaintiff California FEHA age discrimination, retaliation and wrongful termination claims against national retailer arising from retailer's termination of all plaintiffs for alleged violations of company policy. Plaintiffs claimed grounds given for termination were pretext for discriminatory termination decisions.
Single plaintiff wrongful termination, defamation, fraud and Bus. & Prof. Code § 17200 action based upon claim that plaintiff was falsely imprisoned and coerced into confessing theft from defendant employer.
Real Estate
Breach of Contract / Sales Transactions
Plaintiff real estate broker alleges that nationwide property owner / seller entity breached written contract to pay commissions earned on multiple sales transactions over multi-year period. Plaintiff also alleges conversion and unjust enrichment.
Breach of contract, Fraud, Intentional and Negligent Misrepresentation action by purchaser of property, alleging defendant seller willfully concealed existence of variance limiting use and expansion of property, as well as material defects and health and safety violations.
Breach of Contract / Development
Plaintiff, national developer of housing projects, claims breach of development contract arising from defendant hosing cooperative's alleged failure to reimburse plaintiff for third party expenses attributable to redevelopment of housing project.
Nuisance / Quiet Enjoyment
Multi-plaintiff adjoining property owner claims alleging nuisance and challenging permitting of proposed renovations by defendant who allegedly converted private home for commercial exploitation surrounding popular television production.
Breach of Contract / Lease Disputes
Breach of contract dispute between international flexible workspace provider and customer arising from customer's allegations that provider constructively evicted customer and provider claiming millions due under remaining contract.
Breach of lease, negligence, premises liability and personal injury claims arising from defendant landlord's alleged failure to deliver and maintain premises in compliance with public safety and housing laws.
Multi-part commercial lease dispute involving claims and cross-claims of breach of contract, bad faith and tortious interference with contract, based upon a series of lease agreements and conflicting party interests.
Breach of Contract / Partition Dispute
Plaintiff – joint tenant owner of subject property – seeks partition and sale of property and accounting as to use of property and insurance proceeds following Tubbs Fire, and related claims of breach of fiduciary duty and conversion of partnership assets.
Minority owner of mixed commercial / residential building seeks appointment of receiver for property and damages from majority owner, alleging mismanagement, self-dealing and fiduciary duty breaches. Majority owner cross-claims for partition of property and attorneys' fees.
Construction Defect Litigation
Design and construction defect, breach of contract, fraud and California Consumer Legal Remedies Act action against architect / designers of commercial office space.
Mass Torts / Malpractice
Professional Liability
Legal malpractice action by winery against its counsel over alleged failure to negotiate an acceptable form of conditional use permit and remedy related regulatory issues, followed by litigation with the County resulting in an eventual settlement and substantial payment to the County. Winery sues for reimbursement of fees and cost paid, along with claimed losses resulting from the delayed permit, and law firm countersues for unpaid invoices.
International manufacturer / reseller alleges legal malpractice against US-based international law firm arising from firm's defense of plaintiff manufacturer in underlying patent infringement action.
Accounting malpractice and related negligence claims arising from accounting firm's failure to convert client's tax reporting from cash to accrual accounting, resulting in accelerated tax liability and related financial harm to plaintiff company.
Legal malpractice and related negligence claims arising from alleged failure to advise government agency against purchase transaction involving conflict of interest with agency board member / realtor, triggering violations of Government Code sections and Political Reform Act and taxpayer lawsuit demanding forfeiture of purchase transaction by seller unaware of conflict.
Negligence and breach of fiduciary duty claims by property purchasers against purchaser and seller's broker, alleging failure to disclose substantial defect to property, prompting cross-action against sellers.
Professional negligence action by property owners against their broker, alleging that broker's agent concealed material facts from owners and conspired with proposed purchaser's agent to close sale to seller's detriment, triggering extended litigation and expense with proposed purchaser.
Professional negligence claims by dental practice against architect hired to design and oversee renovation of dental office, alleging resulting in multiple violations of building and safety regulations as well as non-functional facility.
Mass Tort
Following a massive fire destroying San Francisco's Pier 45, 30 fishers sue the City and County of San Francisco, its Port Authority and the security companies charged with patrolling that site, over the destruction of plaintiffs' fishing equipment and resulting lost revenue. Plaintiffs allege negligence and related claims against all defendants, who cross-claim against each other for contractual and/or equitable contribution.
Indemnity, insurance coverage, negligence and breach of contract claims between regional utility company and subcontractor, alleging that subcontractor failed to perform contract services, failed to designate utility as additional insured, and failed to indemnify utility for damage resulting from major California wildfire.